Participate in EVRW 2019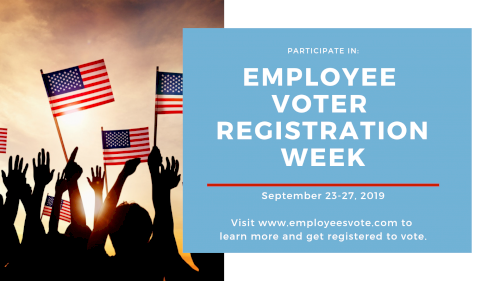 This September 23-27, ABI will be participating in Employee Voter Registration Week (EVRW), an initiative dedicated to increasing the number of private sector registered voters across the country. For the business community's voice to be heard, we must ensure that employees are educated on the issues that matter and are prepared to vote on Election Day. We don't tell employees who to vote for, but we provide them with the tools they need to be civically engaged. 
The off-year elections will be crucial, and that's why we are asking you to join us and participate in this year's campaign. You can find additional information and all of the resources you will need to participate–including sample messaging, timelines, graphics and web tools–on IAVotes.com.