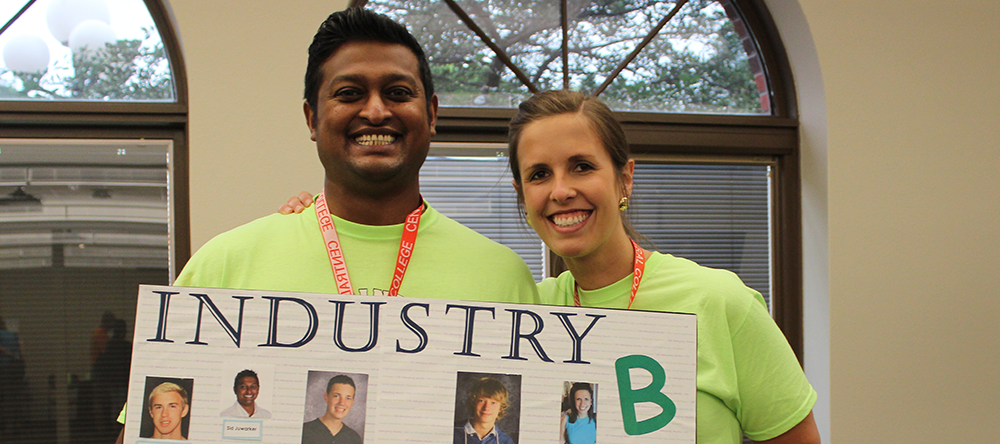 Get Involved
NOMINATE
It's our mission to reach all Iowans and all communities in each corner of our state with the exceptional programming and opportunities offered by the ABI Foundation. We invite you to recognize leaders and be recognized as a leader in our state! Nominate Iowans (consider friends, family, neighbors, colleagues and others) to be connected to each of our programs.
VOLUNTEER
The success of ABI Foundation programs would not be possible without the time and hard work of our many volunteers who contribute hundreds of hours each year to help educate the future business and civic leaders of our state.
But it is not all work. Ask anyone who has participated in an ABI Foundation program and they will tell you, volunteers walk away from these experiences enriched, too.
Business Horizons: This weeklong business program for Iowa high school students is powered by volunteers. Our industry advisers guide their student groups throughout the week and have the greatest amount of interaction with our participants. Professionals in banking, finance, marketing and human resources are also needed to serve as judges and consultants who provide valuable feedback. Learn more here.
Elevate Advanced Manufacturing: Iowa manufacturers and companies have asked how their employees can promote manufacturing and help solve the workforce shortage, and the solution is the "Elevate Ambassador Program". This program invites Iowa manufacturers to represent their company and industry at community events. Ambassadors will be instrumental in encouraging young people to consider a career in advanced manufacturing. Learn more here.
Leadership Iowa University: Following the weeklong touring and networking experience for college students and interns in Iowa, each Leadership Iowa University participant is paired with a business professional in their field of interest. This is a great opportunity to help mentor and mold Iowa's future leaders. Learn more here.
SPONSOR SUCCESS
ABI Foundation programming would not be possible without the generosity of Iowans and Iowa's businesses. These contributions help pay for materials used during programming, provide financial assistance for participants, allow us event space and so much more. This is a great opportunity to not only give back but also introduce potential employees to your organization or potential community members to your area. Thank you for your consideration to make a donation.
Contact the Foundation team to learn more about these opportunities and more!