ABI Policy Staff Joins Legislators and Commissioners on Tour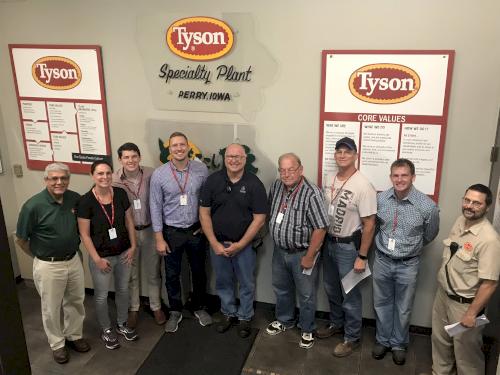 This week, the ABI public policy staff was on the road learning more about ABI member companies and the people they employ around the state. Nicole Crain and Brad Hartkopf had the opportunity to tour the Tyson Foods pork processing plant in Perry. The policy team heard from the Tyson team in Perry and learned about the plant's history and its economic footprint. They also had conversations with Reps. Sorensen and Mitchell and Sens. Shipley and Behn, as well as plant team members.
Hartkopf also attended an Environmental Protection Commission educational tour on Monday in Knoxville where EPC commissioners, DNR staff and others had the opportunity to tour and learn more about 3M, which manufactures pressure sensitive tapes and employs 1,100 individuals.
The tours help us better understand ABI members, which allows us to better advocate for employers during the legislative session. Thanks to both Tyson Foods and 3M for inviting elected and appointed officials and ABI staff to your plants. If you're interested in learning more about how to host a legislative tour, please let Nicole or Brad know.