2016 Conference Educational Escapes Offer Something for Everyone
April 21, 2016 | Emily Schettler, ABI Communications Coordinator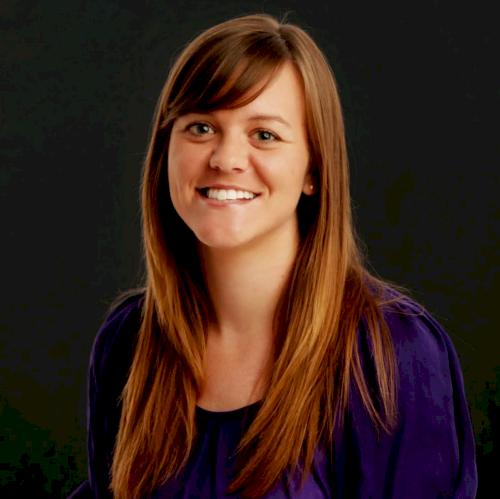 Last week, members of the ABI Conference Programming Committee got to sit down with the presenters for our upcoming Taking Care of Business Conference for a preview of their Educational Escapes.
 We challenged presenters to think outside the box and they all rose to the occasion. This year's 13 Educational Escapes will offer a wide variety of thought-provoking, hands-on learning experiences. They are all designed to provide value for participants at all stages of their careers, from emerging leaders to business owners and executives.
These Educational Escapes are filling up quickly and some have a limited number of spots. Register by April 28 to save $100 and ensure you're able to participate in the sessions of your choice. Click here to register now!
Here are some highlights of everything I learned during our meetings. Good luck picking just two!
PRACTICAL BUSINESS ADVICE
Are you a business owner weighing your options for succession? In the Educational Escape Selling Your Business: A Case Study for Privately Held Business Owners, experts from Principal, Faegre Baker Daniels, Prairie Capital Advisors and Duggan Bertsch will talk with participants about the options and sales process.
Whether you've been approached about selling your company or are interested in purchasing another business yourself, it's important to understand the process. Jim Nalley and Tom Cavanagh of BCC Advisers will provide hypothetical case studies to help participants understand the ins-and-outs of mergers and acquisitions in the session Growth by Acquisition: Opportunities and Pitfalls.
It's something no one wants to think about but we all know we need to prepare for: an active shooter situation. In the Educational EscapeWhen the Unthinkable Happens – Active Shooter Response, Ned Miller of DMACC will educate participants on the options available to help them prepare to respond to violent acts.
DIGITAL MARKETING AND TECHNOLOGY
Digital marketing can be complicated. With multiple platforms and ever-changing algorithms, it's hard to know you're making the right investments with your limited budget. Alex Karei and her colleagues at WebSpec Design have put together a board game to help participants better understand the digital marketing process and how to make the most of their investment by working through different scenarios. The session is called Building Blocks – Websites and SEO.
We all know that maintaining our personal social media presence is also important, but it's a task many don't make time for or fully understand. In her session Create An Irresistible LinkedIn Profile in 5 Easy Steps, Beth Trejo of Chatterkick will walk participants through the steps of establishing a great LinkedIn profile, all the way down to taking a web-ready photo.
As technology gets more sophisticated, so do the ways in which we can use it. In his Educational Escape Connecting with the Internet of Things, Bob Sorensen of SevenVerbs introduced me to the concept of the Internet of Things. We're becoming more familiar with our ability to connect with our consumer items remotely – turning down our home thermostat from the office, for instance. How can that same concept apply in industry? Sorensen will walk the group through scenarios and even have them build their own components.
Of course, the risk associated with all this interconnectivity grows each day. ABI Advisory Council members BrownWinick and LMC Insurance & Risk Management are partnering with Integrity Technology Solutions to help participants understand the risks of a cybersecurity breach and how to respond when one occurs. In their session, A Day in the Life – IT Says There has been a Breach, Steve Healey, a "Certified Ethical Hacker" with ITS will demonstrate how a breach can occur by hacking into another computer system.
TEAMBUILDING
Whether you bring everyone from your company who's attending the conference or just one person, these escapes will help challenge how we approach tasks and offer easy replicable exercises you can take back to use at your company.
In the session Building Cohesive Teams While Having Fun!, Todd McDonald of ATW Training Solutions will expand on Patrick Lencioni's message from the 2015 conference about teamwork as the ultimate advantage in business. Take a deeper dive into understanding the five behaviors of a successful team and how to achieve them with your colleagues. 
Oftentimes, we're so focused on reaching our goals, that we overlook the lesson we learn during the failures that occur on our path to success. Bryan Arzani of the Results Group will help participants look at failure and what we can learn from it in an entirely new light in his session, Prepare to Set Sail with your 21st Century Team.
PERSONAL PROFESSIONAL DEVELOPMENT AND HEALTH
How do you want to be remembered? If you had to write your obituary today, what would it say? Those are two somewhat uncomfortable questions Kathleen Riessen of Measured Intentions will pose in What's Your Why? Riessen will walk participants through exercises to identify their personal "Why" and their company "Why."
How do our values, beliefs system and traditional way of thinking hold us back from reaching our goals? In the Educational Escape, The Results Formula – How to Get Results When You Don't Know What to Do, Randy Bixby of Character Genetics will explore that challenge and how to overcome it to obtain results.
What will your industry look like in the coming years? Chances are it will be significantly different. Our world is rapidly changing and the ability to adapt and plan for the future will be key to a business's success. During Thinking Like a Futurist! the Advance Iowa team will teach participants a new way of thinking that can be applied to their strategic plans and vision for the future.
How much does having the adequate amount of vitamin D and omega-3 affect an employee's productivity? The difference can be dramatic, says Todd Whitthorne of ACAP Health. Whitthorne will discuss the importance of vitamin D and omega-3 to a person's overall health and productivity. The Educational Escape is called Let the Sun Shine In – How Vitamin D Impacts Personal & Professional Success.