Cindy Dietz Elected Chair of ABI Board of Directors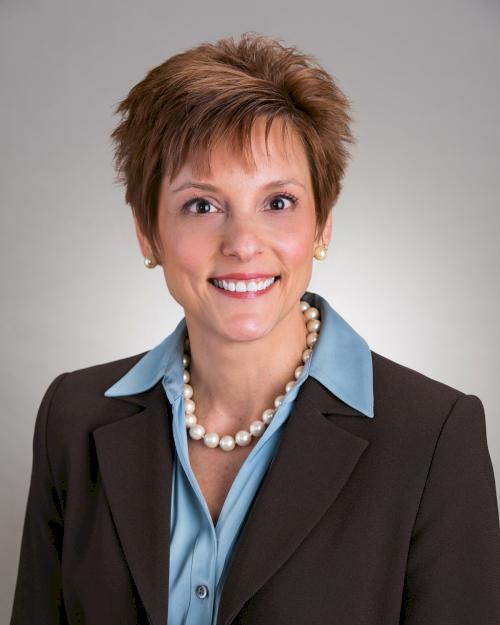 Cindy Dietz of Collins Aerospace in Cedar Rapids has been elected chair of the ABI Board of Directors for the 2019 fiscal year, which begins July 1. The board unanimously elected Dietz during its 116th annual meeting on June 5 in Ames.
Dietz is associate director, state government relations, for Collins Aerospace. She is active on several boards and initiatives, both in Cedar Rapids and throughout the state, including the Iowa Governor's STEM Advisory Council.
"Cindy is a champion for the state," said ABI President Mike Ralston. "From advocating for causes like STEM to influencing public policy that grows our economy, everything she does has a positive impact on Iowa."
As chair, Dietz is responsible for leading the board in developing ABI's strategic goals and objectives, implementing those plans and communicating ABI's mission to Iowans.
Additional officers elected included:
Steven Bradford (HNI Corporation, Muscatine) – Vice Chair
Jack Hasken (Jackson Manufacturing, Maquoketa) – Treasurer
Kim Augspurger (Saxton, Des Moines) – Secretary
David Bywater (Bankers Advertising/Tru Art, Iowa City) – Immediate Past Chair
Executive Committee members were also elected, including returning members J.D. Davis (MidAmerican Energy Company, Des Moines) and Jack McFarland (Miller Products Company, Osceola). New committee members are Andy Bramstedt (SSAB, Muscatine), Peter Voorhees (Standard Golf, Cedar Falls), and Bruce Tamisiea (Tecton Industries, Spencer).  
The ABI Executive Committee is comprised of business leaders from across Iowa who provide leadership and direction for the ABI Board of Directors and the organization as a whole.
Newly elected board members include:
Tom Bosch (Shive-Hattery, West Des Moines)
Scott Folkers (Winnebago Industries, Forest City)
Eric Lohmeier (NCP, Des Moines)
Gary Nordquist (LMC Insurance and Risk Management, West Des Moines) 
Todd Robinson (Renewable Energy Group, Ames)
Taylor Teepell (CenturyLink, Des Moines)
Dennis Van Zanten (Pella Corporation, Sioux Center)
Julie Vande Hoef (Alliant Energy, Des Moines)
Josh Wilford (Emerson/Fisher, Marshalltown)
Molly Varangkounh (Hy-Capacity, Humboldt)
Jenae Jenison of Central College in Pella was selected by the 2018-19 Leadership Iowa class to serve as an honorary Leadership Iowa representative to the board.