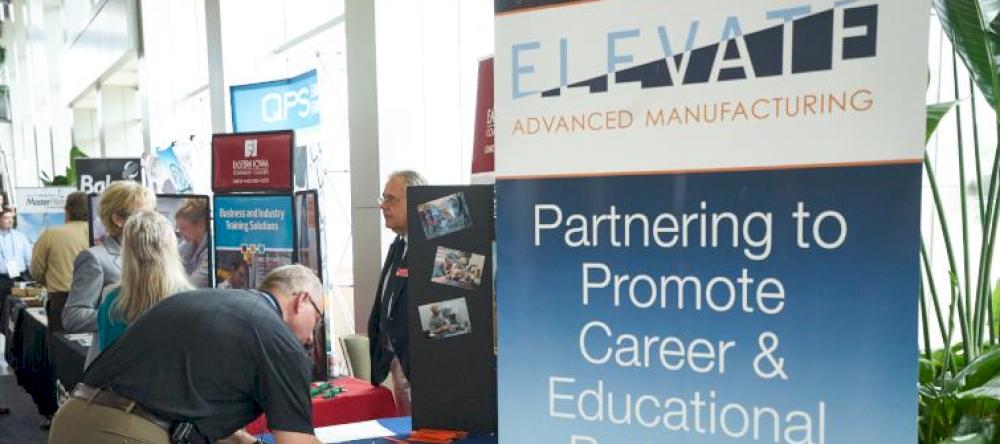 Elevate Iowa
Elevate Advanced Manufacturing
Elevate Advanced Manufacturing is a statewide, integrated marketing initiative of the Iowa Association of Business and Industry Foundation to promote careers and educational pathways in advanced manufacturing. This begins with building a positive perception of these careers while addressing misconceptions of work environment, safety and wages.
Elevate Advanced Manufacturing operates in partnership with the Iowa-Advanced Manufacturing (I-AM) Consortium, which is comprised of Iowa's 15 community colleges. I-AM collaborates to build the training capacity necessary to meet industry demand and arm Iowans with the skills they need to engage in Iowa's workforce.
To learn more about the Elevate Advanced Manufacturing initiative, visit here.