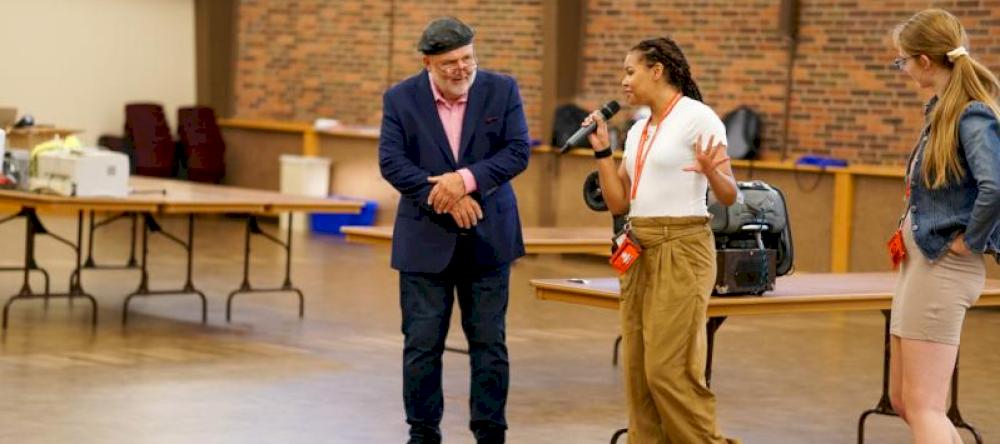 For Students
Driven. Empowered. Inspired.
Business Horizons is not your typical "summer camp." Over the course of five days, you will be driven to accomplish goals and tasks with a team of other students, empowered to take charge, make decisions and lead, and inspired with new ideas and direction for your successful future.
Each summer, 75+ high school students (grades 9-12) from across the state come together on a college campus to take part in the five-day Business Horizons experience. The week is jam-packed with team activities and competitions with an entrepreneurial twist – all designed to help you develop your leadership skills, discover your strengths, prepare for our future and so much more! 
What's In It for YOU
Business Horizons is not just for students interested in business. This is a program for any forward-thinking student, regardless of career interest. Each student who attends gains something different from the experience. During your time at Business Horizons, you'll have countless opportunities to:
CONNECT with new friends and Iowa professionals from across the state
DISCOVER how your personal strengths and leadership skills can benefit you and a team
LEARN valuable life lessons for personal and professional success
EXPLORE life on a college campus and set goals for the future
GAIN experience to set yourself apart on applications and in interviews
As an added BONUS, all attendees can earn college credit! (More information on in our FAQ.)
Next Steps
Think Business Horizons might be right for you? Go ahead, register today by completing an online application form. We'll be in touch with details about the week with us.
For more information, be sure to visit our FAQ page or contact us.