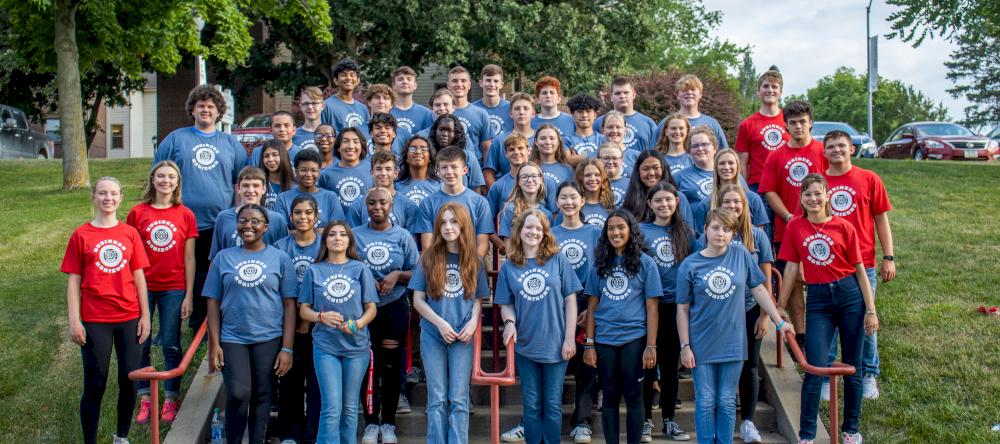 About Business Horizons
Business Horizons, a program of the Iowa Association of Business and Industry Foundation, has served the students of Iowa for 40 years, with more than 5,000 students having taken advantage of the Business Horizons experience.
Business Horizons is a five-day innovation simulation bringing students (grades 9-12) of all experience levels from across the state together to gain a better sense of how their skills connect to the business world and the real world.
Participants are placed in teams and tasked to create an innovative solution from which they must launch a business and prepare for three competitions. In addition to navigating business challenges as a team, the schedule includes dynamic workshops, relevant keynote speakers, work with Iowa professionals, fun evening activities and so much more.
We often hear that Business Horizons not only changes the way students think, but also how they perceive themselves and their future. Throughout the week, students build upon their inherent leadership skills in a positive team environment, allowing them to better define their personal strengths and interests. Students are exposed to new career possibilities as they visit local businesses and connect with professionals in a variety of industries. Business Horizons is an experiential learning opportunity that provides essential future-ready knowledge and skills for students regardless of career interest.
For more information please feel free to contact us to learn more.
Cost & Financial Aid
As a 501(c)(3) non-profit organization, the ABI Foundation seeks to keep costs as low as possible for all participants with help from generous sponsors.
2023 PARTICIPANT FEES
Before May 29: $350
After May 29: $400
A student's participation fee covers lodging, meals, materials and activities for the week. Need-based financial assistance (or a "scholarship") is available. Students may request financial assistance on their application or by contacting us.