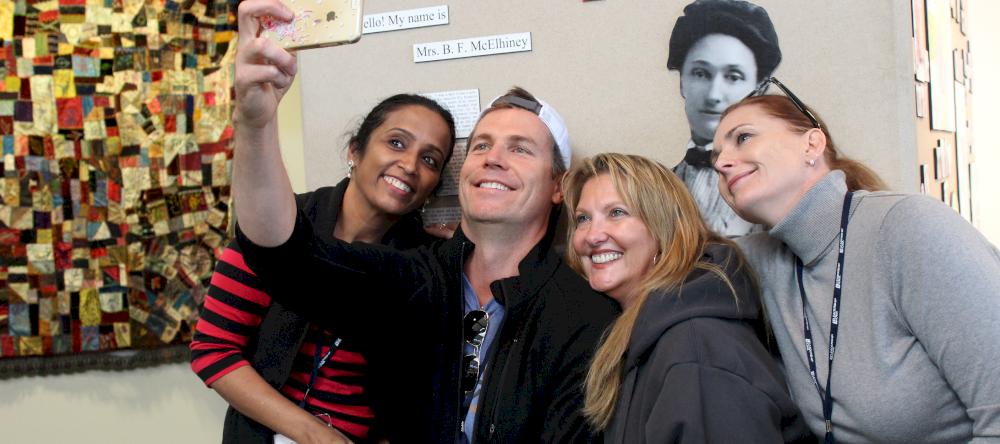 Get Involved
The success of ABI Foundation programming is largely dependent on the involvement and commitment of many program volunteers and partners. There are several ways to become or stay involved with Leadership Iowa.
Nominate Future Participants
Leadership Iowa continues to thrive thanks to the encouragement of leaders who pass on the Leadership Iowa experience to others. Nominations for the program are accepted online year-round, but must be submitted by May 1 to be eligible for the next application period. Nominate someone in your community, submit a self-nomination or start a tradition of leadership in your organization by nominating an emerging leader.
Nominate a Host Community
Each year the Leadership Iowa curriculum committee selects rural and urban communities across the state to host Leadership Iowa sessions. Committee members seek out seven new locations to showcase each year. These communities often benefit in a number of ways by hosting a Leadership Iowa session. Click here to suggest a session location.
Sponsor Leadership Iowa
Leadership Iowa would not be possible without the help of our many program sponsors. From annual sponsors who contribute funds to cover general program expenses and tuition assistance, to individual session sponsors who provide funds for items such as meals and transportation for the class – each is vital to the success of the program. To learn how you or your organization can become a sponsor and the benefits of doing so, please contact the ABI Foundation staff. 
Become a Board or Committee Member
Are you looking for a unique way to give back to Leadership Iowa and the ABI Foundation? Consider donating your time and expertise to the Leadership Iowa Board of Governors, or volunteer to be part of a committee. Committee roles range from connecting with alumni across the state to helping select the participants for the next Leadership Iowa class. Board opportunities also exist within the ABI Foundation, Business Horizons and Leadership Iowa University boards.
Contact us if you're interested in getting involved in Leadership Iowa! Additional opportunities with the Foundation's high school and college programs can be found on the Business Horizons and Leadership Iowa University websites.