ABI Elects New Members to Executive Committee, Board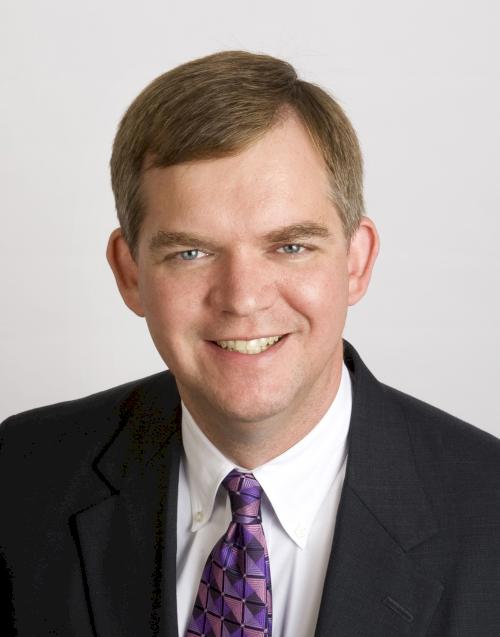 The Iowa Association of Business and Industry (ABI) elected its slate of officers and directors for the 2018 fiscal year at its 115th annual meeting on June 6 in Coralville. New terms begin on July 1.
David Bywater of Bankers Advertising/Tru Art in Iowa City was elected chair. His election marks the first time a third-generation family member will chair ABI. David's great great grandfather, Samuel Wakefield Mercer, served as ABI's chair in 1907. David's father, Bill Bywater, served as chair in 1995.
As ABI chair, Bywater is responsible for leading the board of directors in developing the organization's strategic goals and objectives and in overseeing the implementation of that work. He will also help to communicate ABI's mission to Iowans.
Additional elected officers included:
John Krogman (Connect-A-Dock, Atlantic) – Vice Chair
Steven Bradford (HNI Corporation, Muscatine) – Treasurer
David Zrostlik (Stellar Industries, Garner) – Immediate Past Chair
Executive committee members were also elected, including returning members Jack Hasken (Jackson Manufacturing, Maquoketa) and John Riches (Arconic, Davenport). New executive committee members were J.D. Davis (MidAmerican Energy Company, Des Moines), Brent Kjellberg (Pella Corporation, Carroll) and Jack McFarland (Miller Products Company, Osceola).  
The ABI Executive Committee is comprised of business leaders from across Iowa who provide leadership and direction for the ABI Board of Directors and the organization as a whole.
Newly elected board members include:
Matt Ahmann (Principal, Des Moines)
Brett Bosworth (R&R Equity Partners, West Des Moines)
Connor Deering (CemenTech, Indianola)
Rich Dwyer (Kent Corporation, Muscatine)
Phil Jones (Rada Manufacturing, Waverly)
Nick Gerhart (FBL Financial Group, West Des Moines)
Randy Moore (Iowa American Water, Davenport)
Mindi VandenBosch (Vermeer Corporation, Pella)
Molly Varangkounh of Hy-Capacity in Humboldt was selected by the 2017-18 Leadership Iowa class to serve as an honorary Leadership Iowa representative to the board.